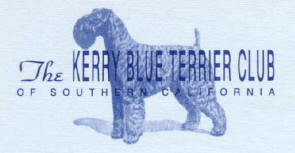 President's Message
I look to spend this coming year as President of the club growing our relationships with other Kerry Blue Terrier clubs. We must support each other at confirmation, herding, and obedience events.
The visibility of the Kerry Blue Terrier breed is another area of my attention. Their longevity, personality, and loyalty are not always recognized until one is without one. For my wife and I, it was 15 years since we had last owned a Kerry puppy and 2 years since we had lost our last one, Sophie. For the last year, our lives (and also our Australian Shepherd's) have been changed by our Rosie. We need to help others to have the same enjoyment.
I look forward to seeing all of you during the next year. If it is not at a dog show, it can be at a herding or obedience event. I so much want hear of other suggestions that you might have to support the breed.
Jeff Deeter
KBTCSC President 2014-2015
---